Davis County isn't exactly known for its mining history but there are a few mines that have caught our attention here at the Trek Planner. So we put together this list of unique mining adventures for you to check out. Some of the mines listed below have since been closed by the Department of Natural Resources but there are some that are still open for exploration.
1. Patsy's Mine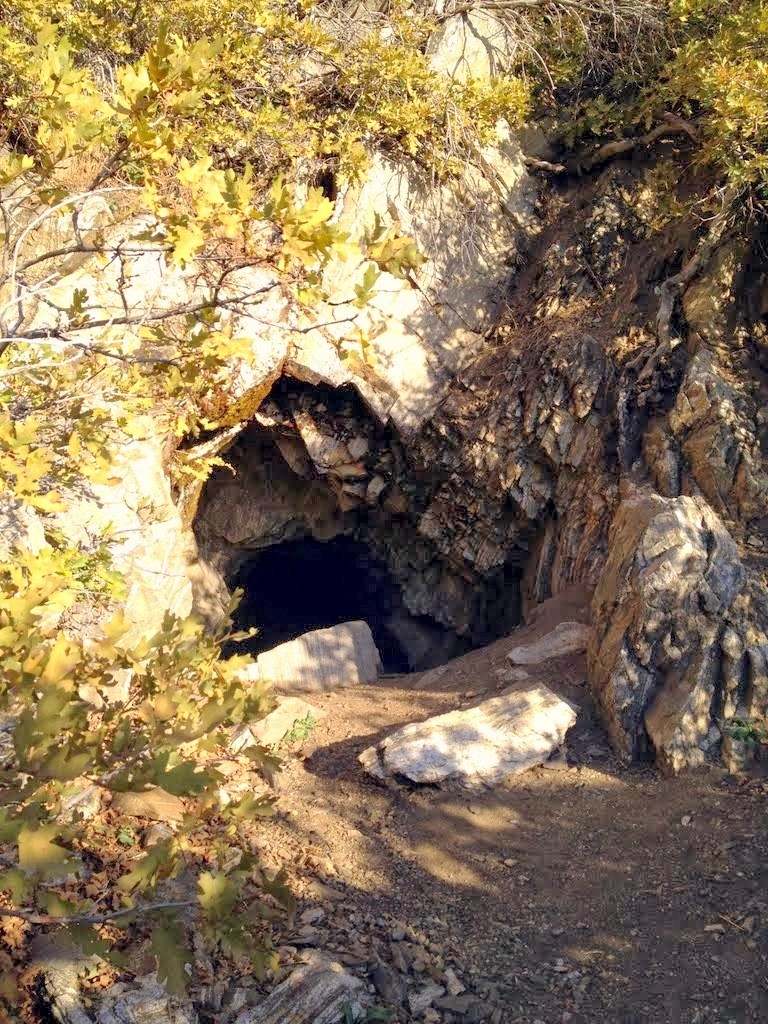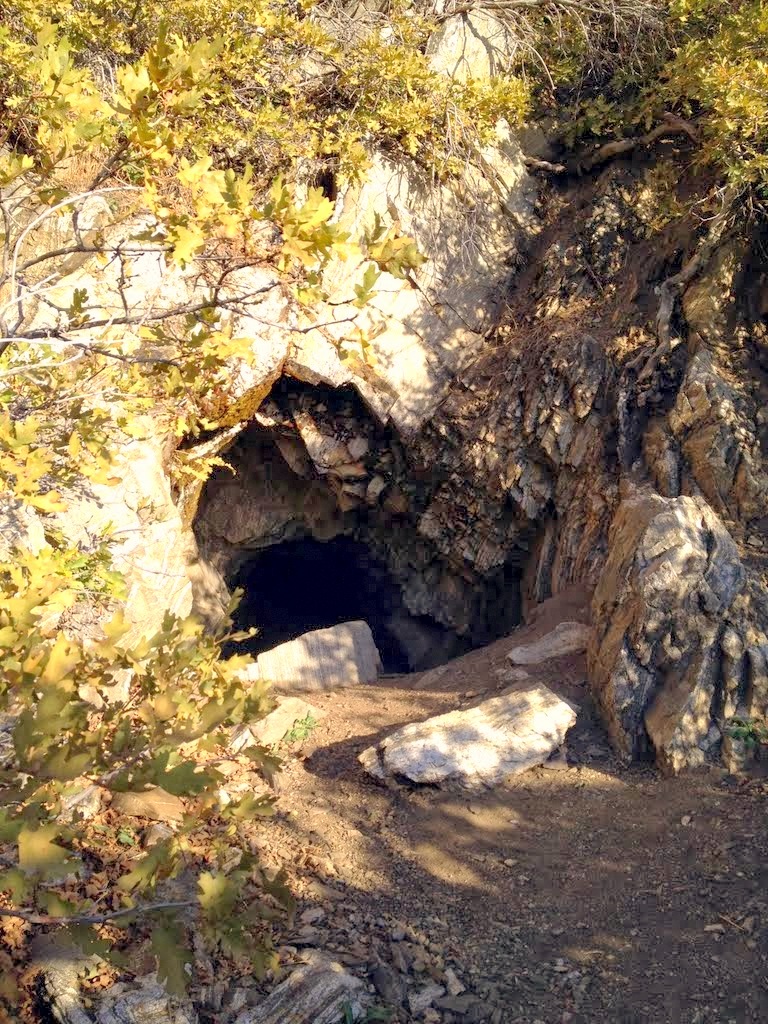 Patsy's Mine is the best known mine in the county which is why it is number one on our list. It is a short hike to the opening and once inside you will find several hundred feet of tunnels to explore.
This mine was dug by Farmington resident Patsy Morley back in the early 1900s. Despite this mine's small size it is an incredible feat considering Patsy mined it, for the most part, all by himself!
2. Burro Mine

The Burro Mine was at one point the largest operation in the county with several miles of tunnels and shafts. This mine is found near Grandview Peak up Mueller Park and is located on very steep terrain. Boarding houses, an assay house, kitchen, offices and even a gravity tram were all part of the day-to-day mining operations here as they dug for copper, gold and other minerals.
All that remains here are a few bridges, tailings and some artifacts that liter the area. I have heard that all of the openings are sealed shut by landslides – I have yet to find any openings. But some of the records we have found show that there was a tunnel dug from one side of the mountain to the other – from the Mill Creek side to the City Creek side!
3. Rhymney Mine
The Rhymney Mine is located near Patsy's Mine. The history behind this mine is very interesting considering it had more than a 1,000 feet of tunnels and shafts but there are virtually no tailings or visible indications of any sort of mining activity aside from some pieces of broken machinery scattered around.
There are supposedly multiple entrances to this mine according to some newspaper clippings I found. Maybe you'll have better luck than I did but I haven't found anything still open.
4. Bair Canyon Mines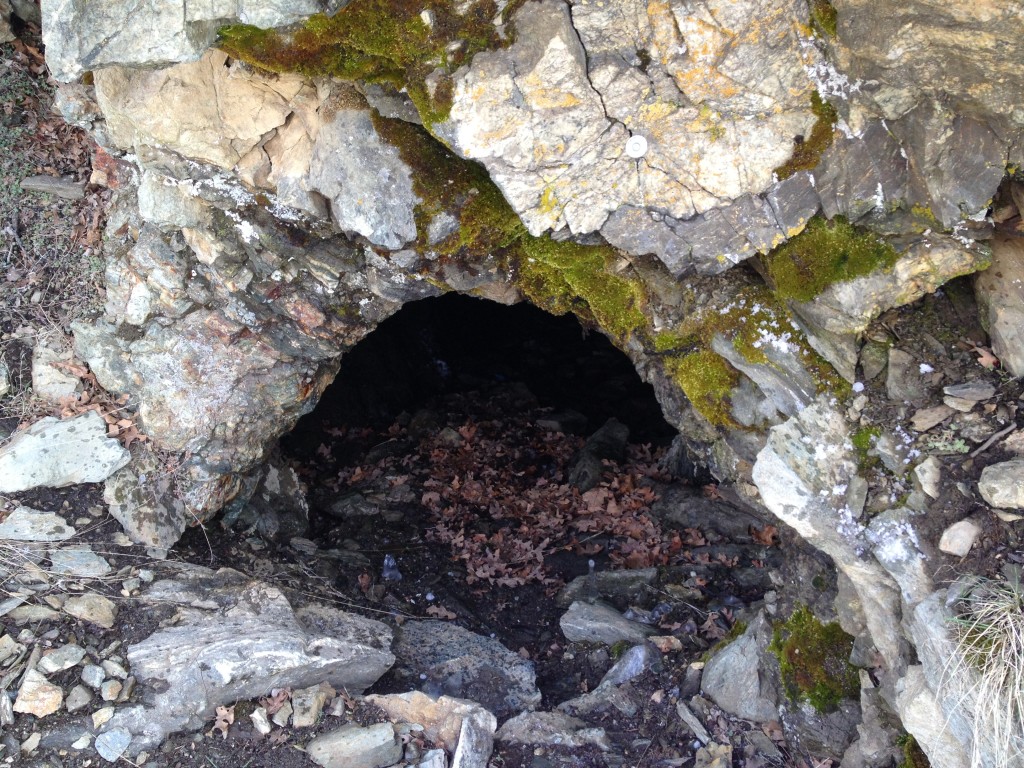 I have only recently discovered the mines up Bair Canyon and have found that the mining claims were owned by a man named John Heneffer back in the late 1890s. He worked all three of the mines, one of which is 300 feet in length. There are several other prospects in the canyon but they don't go too far. According to several Notice of Claim notifications, copper was the main mineral extracted from these 3 adits by Heneffer.
5. Forgotten Mine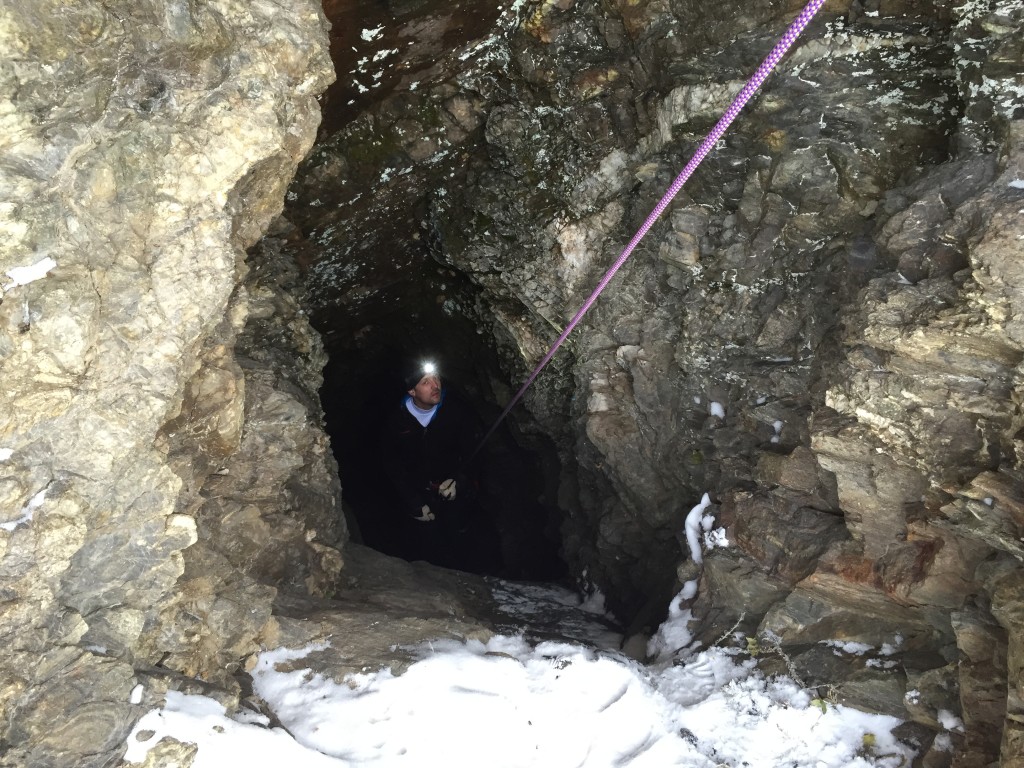 While I was exploring high up in Hornet Canyon in Farmington I looked down and saw what appeared to be a mine shaft on the other side of the canyon. I quickly hiked back down, bushwhacked up about 500 feet and found this mine on the edge of a cliff. I don't know the name of this mine which is why I call it the Forgotten Mine due to it being hard to see and you would never know it was ever there unless you were hiking up high on the other side of the canyon.
My brother and I rappelled the 40 ft to the bottom of the shaft to see what was down there…nothing too exciting! Just some old cable, sticks and branches are all that remain.
6. Hornet Canyon Mines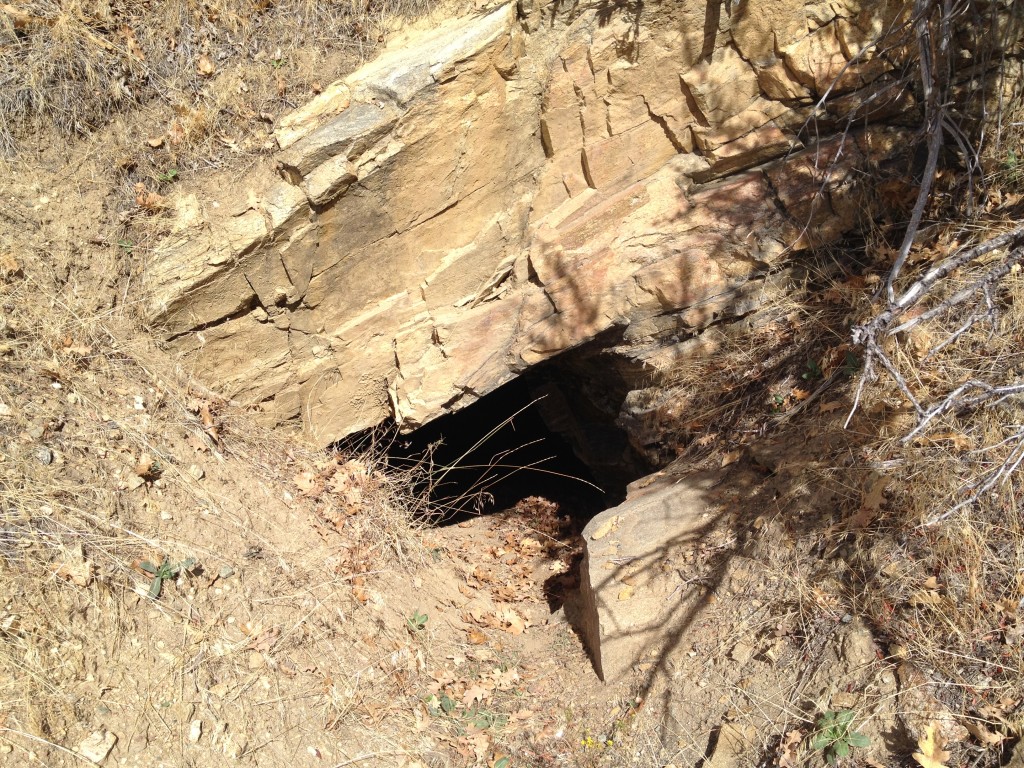 Hornet Canyon has three mines that were mined by Farmington residents, the Abbott brothers, back in the early 1900's. Judging by the tailings these mines were small but one is still open and the other has ore cart tracks sticking out of the caved entrance. Old newspaper clippings mention that the Abbott brothers wanted to eventually connect to the Kentucky Mine and the General Foote shaft claims nearby.
The open mine doesn't go in too far but it is still pretty neat to check out.
7. Morris Creek Mines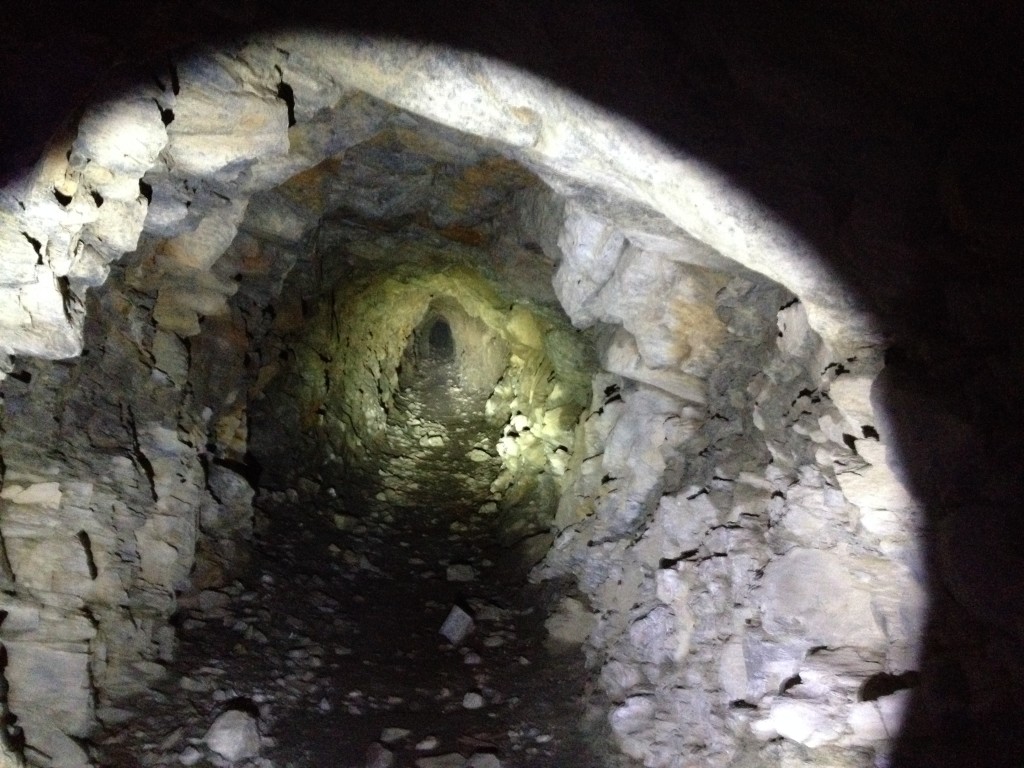 The Morris Creek mine is a 600 foot tunnel located near Sunset Campground. I had the pleasure of exploring this a few times before the Department of Natural Resources paid a contractor thousands of dollars to seal it shut (quite a waste in my opinion). It was an exciting place to check out because it was at one time the longest open mine in Davis County. There are two more adits above this one and you can even find old relics and artifacts nearby too.
8. Isinglass Mine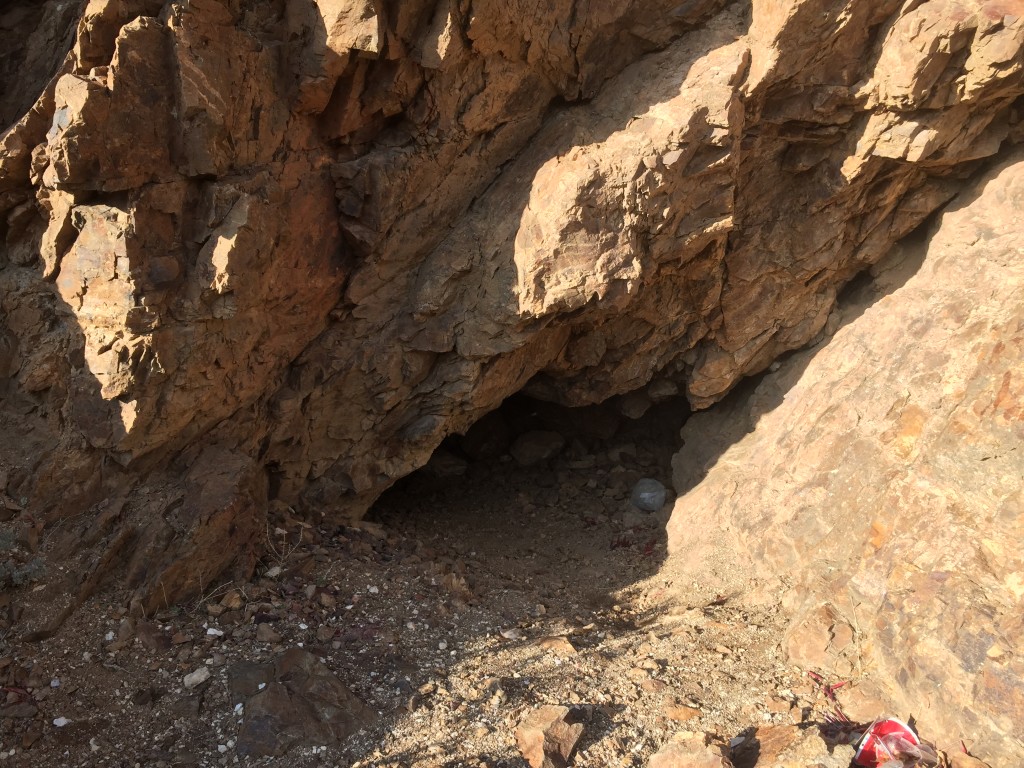 The reason the Isinglass Mine is on this list is because of the rumors behind it. I have heard from 3 separate sources that the Isinglass mine in Bountiful was rumored to connect Ward and Holbrook Canyons. This would mean the tunnel would be well over 5,000+ ft long! There is little to no evidence to support this claim besides stories from a few locals. It is interesting however that if you go inside of this mine you will find signs that the mine did go in farther but it is caved in…
Inside the mine you will find lots of shiny Mica, seldom now called Isinglass.
9. Miller Creek Mines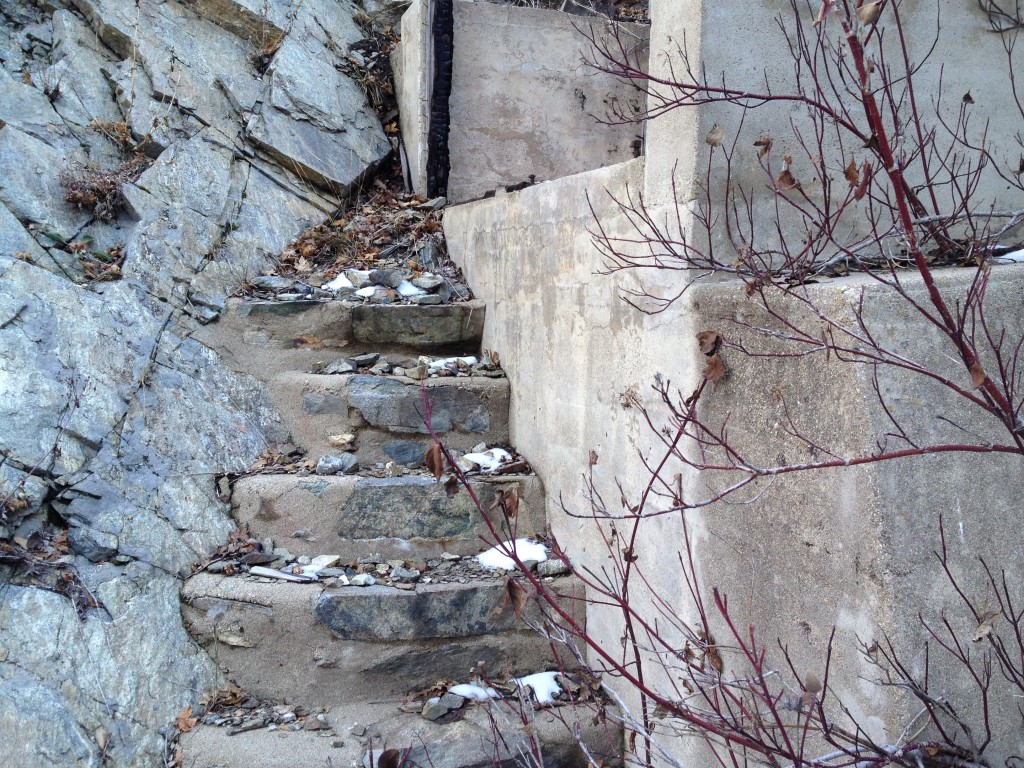 There are only a few short adits that remain open up Miller Creek located in Farmington Canyon but there are tons of interesting artifacts which are in the area. The first thing you will notice right away is the concrete dam that was built for the mining operations. The dam was used for the "Lucky Boy" mine which was dug by Henry Southworth back in the late 1890's.
This mine was supposedly only one of two mines in the county which had two levels in it (the other being Burro Mine in Bountiful). The Lucky Boy mine has since been dynamited and sealed shut but you can still find plenty of tailings, old buckets and more laying around. If you are observant you may even notice names of the miners carved into the trees.
10. Fruit Heights Mine
This mine sticks out like a sore thumb on the side of the mountain and you can see it as you drive by on Highway 89 in Kaysville and Fruit Heights. Despite there being 3 open adits, this mine was a complete fake operation in order to get investment money through the false pretense that it would be extracting lots of valuable ore. The owners even went so far as to drive to Moab, get a load of uranium ore and sprinkle their mine with it to trick their investors. This operation quickly went bust and all the investors were soon out of their money.
The mine is located on private property but you can see it from a distance. Lots of concrete structures still remain and there is even an aqueduct that brought water from Bair Canyon nearby. For more information, personal stories and other historical pictures please follow the link above.
We hope you enjoyed this list!  Please let us know what you think in the comments below!